OUTSIDE THE BOX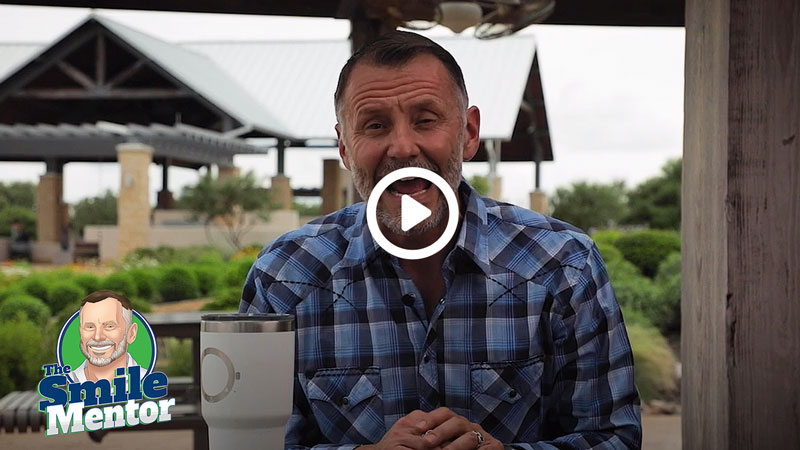 One size fits all, saying that we have heard many times, but I'd just not the case. We interviewed additional experts, about some technologies, and tools, that can help assist in the healing, pain, and maintenance of your new smile. I'm not going to lie, some of it seemed very weird to me before I pursued it, but on the other side, I'm here to tell you, these are incredible tools, and I pray it blesses you.
Dr. Duncan Ross
Duncan Ross is one of the foremost experts on Stem Cells and Exosomes (the sweet juice form the Stem Cell). I was privileged to speak right after Dr. Ross at a conference in Florida back in 2018. When I got to know Duncan, I was convinced that he and his group were going to play a significant role in taking dental implant surgery to and healing to the next level. After several calls, we invited Duncan on The Smile Mentor to share how stem cells and exosomes are playing a role in dentistry and what the future looks like for the next generation.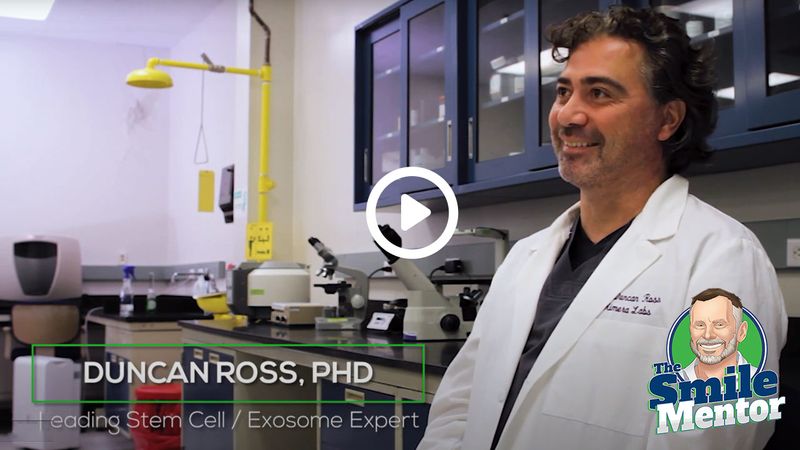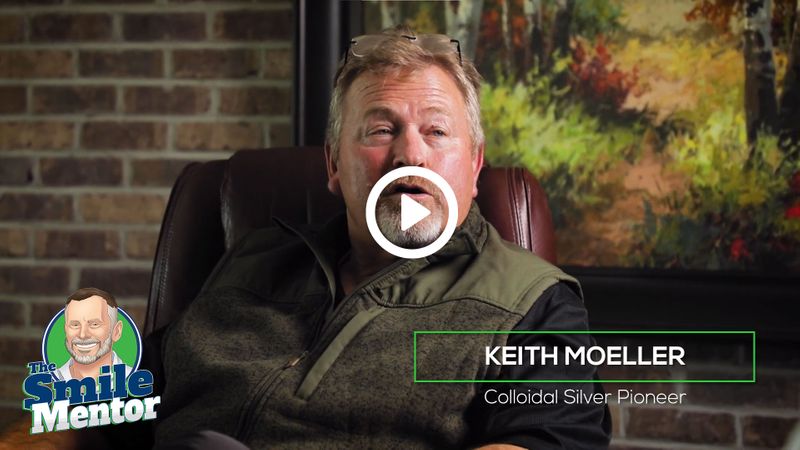 Keith Moeller
Colloidal Silver and All-On-4 dental implants? How in the world do these go together? We were introduced to Keith by another one of our clients in Arizona who has a very large and successful Cancer Care Clinic in Scottsdale. My wife crafts and creates Elderberry syrup and we thought about adding Colloidal Silver to make it shelf-stable and add to the immune-boosting properties. Little did I know, that Keith and his team have over 400 peer reviewed publications and over 100 patents including in the dental arena. In this video series, you will take away some key tips and tools about healing and fighting peri-implantitis (dental implants failing), as well as learn more about keeping your general immune system healthy. This interview was very enlightening and well worth your time.
Dr. Michael Margolis
Dr. Margolis is not just a Dentist, but also a Doctor of Integrative Medicine. As such, he is capable of handling many complex dental health cases that involve not just the mouth, but the whole body, as well. Dr. Margolis focuses on restoring patient's overall health and well being through many holistic techniques (including avoiding root canals, eliminating heavy metals, using biocompatible dental materials, and much more). If required, Dr. Margolis is trained in performing a holistic approach to oral surgeries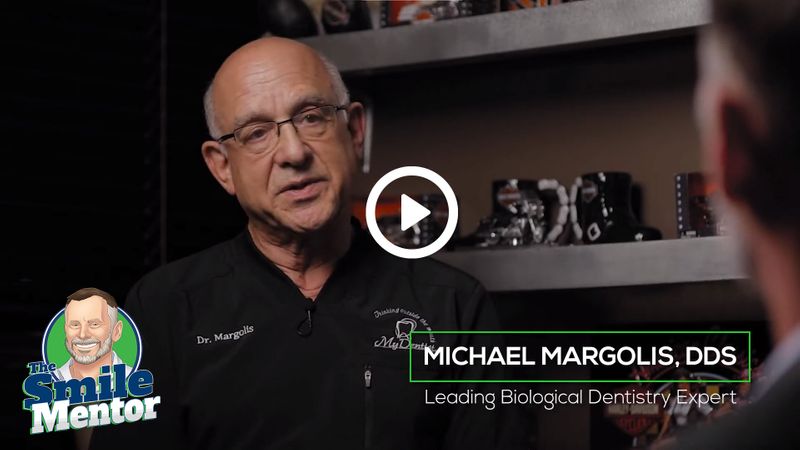 STRENGTH IN NUMBERS
Community is so important, and this is no exception. We want to hear from you, and we want you to engage your questions in hopes and fears when it comes to this level of life change. This is non-sponsored, non-advertised, and real people sharing hearts minds and hopes. Join us