OTHERS LIKE US
"ELAINE"
The genesis for The Smile Mentor, Elaine happens to be Matt Griffin's mom. Even though she is now an All-On-X recipient, she started her dental journey decades prior with failed root canals, caps that didn't last, and then just gave up and decided to go into a denture. She was in that denture for almost 20 years and had given up on dentists all together, until her son, Matt, convinced her to take a look at the All-On-4 / All-On-6 Solution. Together, they went to multiple consultations including Clear Choice and Dr. Gulpa (G4). I think you will find hope in her story, especially if you have given up on dentists altogether and you find yourself in dentures. A personal "thank you" directly from TSM, for being vulnerable and sharing so candidly.
Dental History That Lead to Denture
Listen to Elaine as she tells the dental history that led to denture. Our family has not had the best luck when it comes to dental work in the past.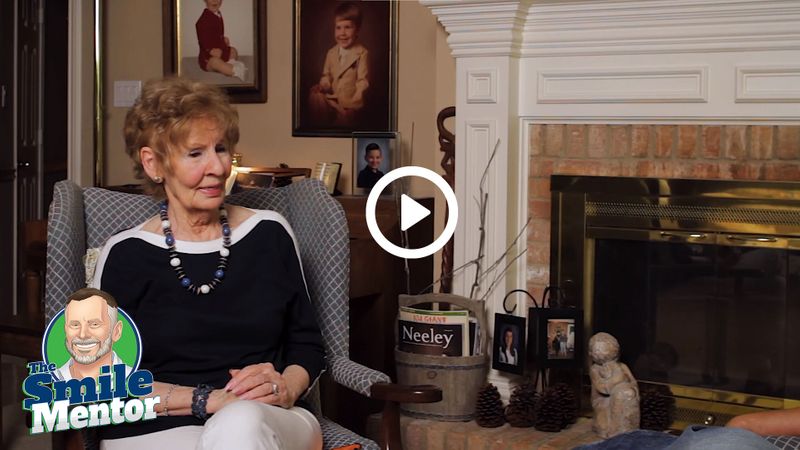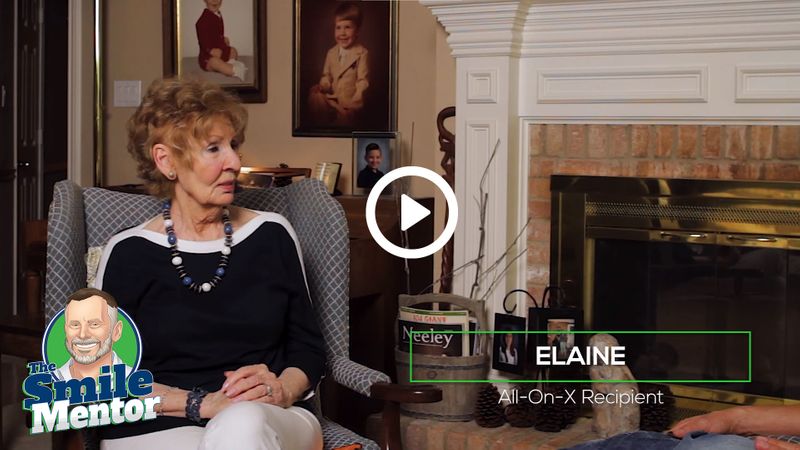 Life With Dentures
Elaine talks about a life with dentures.
Finding a Solution Even With Bone Loss
Technology finds a solution even with bone loss. Thanks to the empathic, honest doctor to consider Elaine's bone loss case.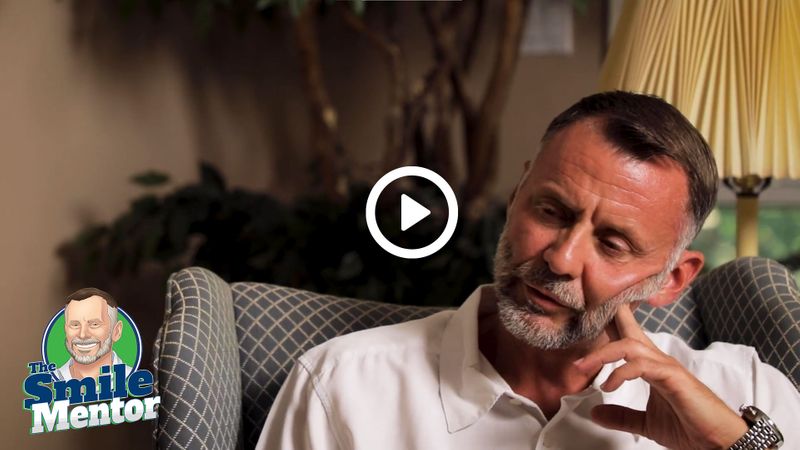 I Wish This Was Possible Before All the Bone Loss
All the expenses would have been OK if the dental procedure worked. All the pain, and it continues, so, Elaine thinks and wishes that dental procedure today was available before her bone loss.
Red Flags During Shopping Process
What are the red flags when it comes to dental work as a patient? Some clinicians didn't even mention bone loss.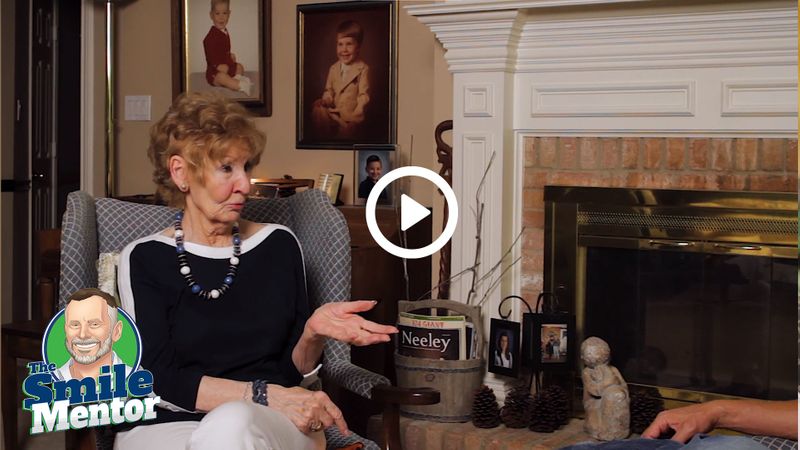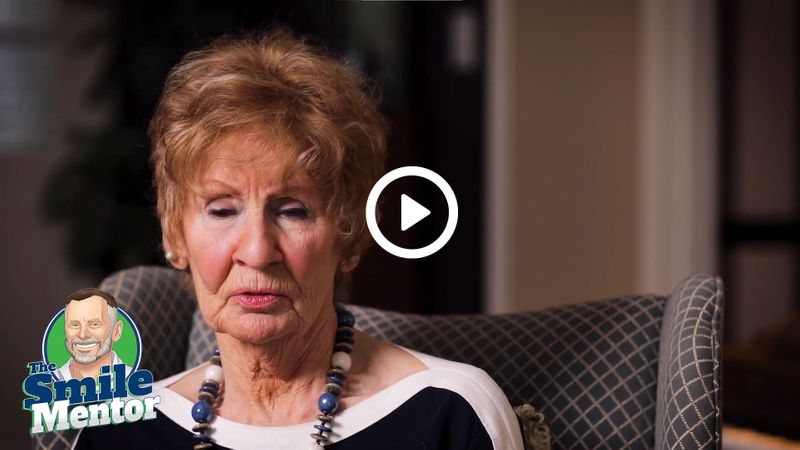 Please Consider Implants
"Consider implants because of the bone loss that you're going to have with the rule of it and what's the lifespan of the crown right? You're eventually going to end up with dentures anyway yeah and look at all the expenses you're going to have before that." -Elaine
Don't Be Pushed Into a Treatment
"Don't let them push you into a decision you know that you feel intimidated. That's why watching something like this or learning as much as you can before you ever go see one but education is the answer. The more you know the better the outcome is going to be for you.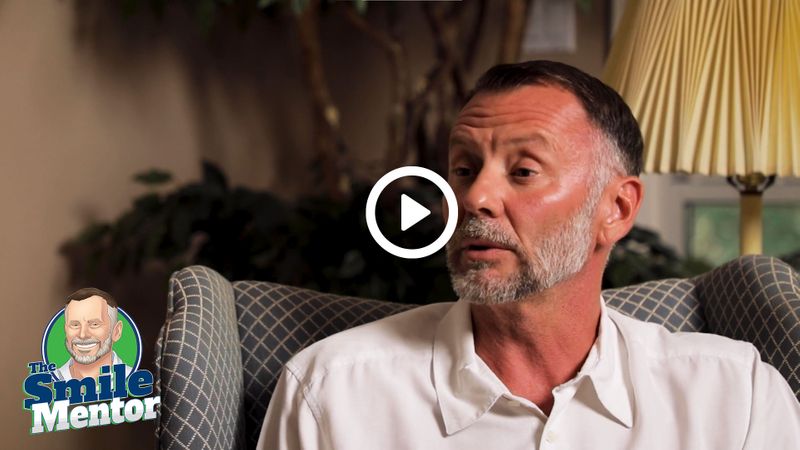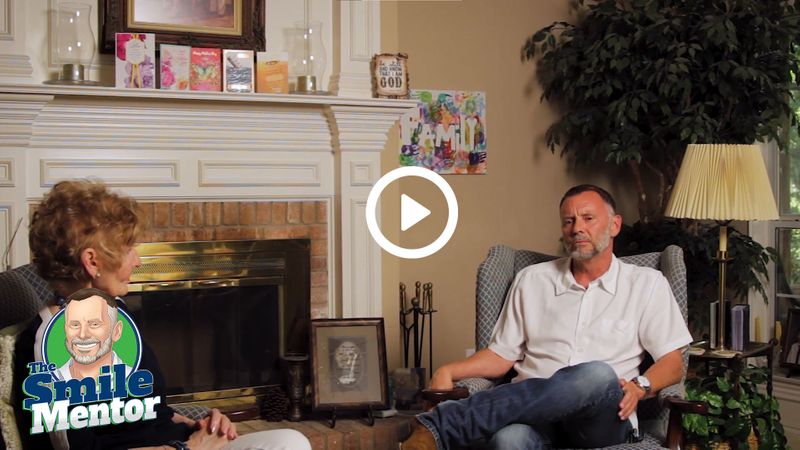 You Are Not Alone
Listen to your Smile Mentor because you are not alone.
It's All About Who You Choose
Elaine was asked about What do you wish you knew then that you know now? And it is all about who you choose.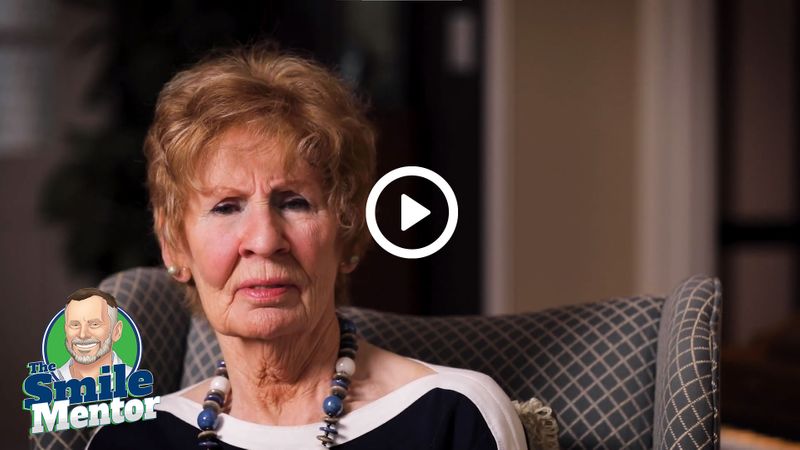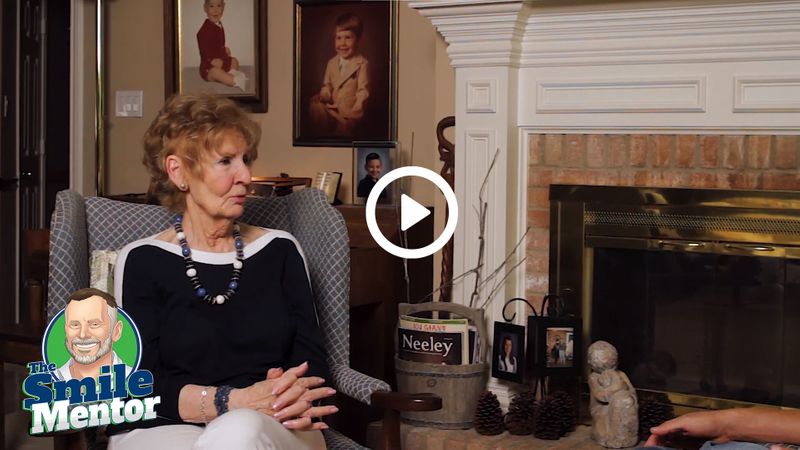 Bone Loss Is Real
Listen to Elaine and your Smile Mentor, because bone loss is real. Do your research before the bone loss.
Ask The Questions and Educate Yourself
Help yourself, asking questions, and educating yourself is very beneficial.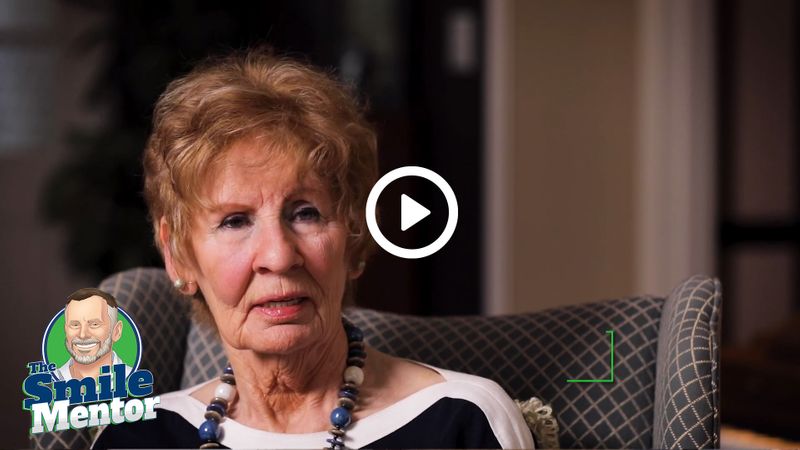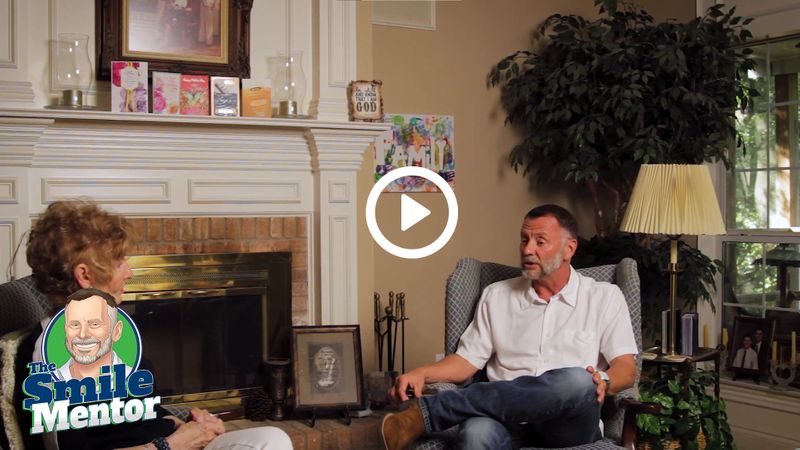 A lot of Emotion In a Smile
The outcome is so worth any pain that you get that doesn't last forever by any means so you know the reward is worth nothing ventured. No pain, no gain.
Advice for a Spouse
Here is some wise advice for spouses out there when it comes to dental work decisions.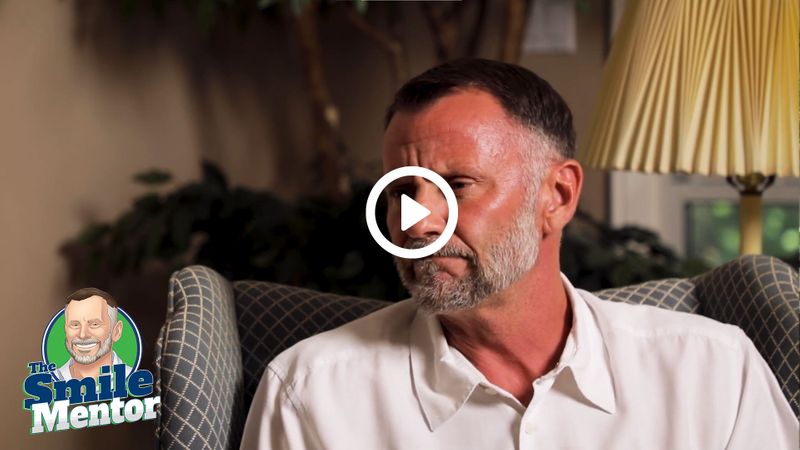 Mother and Son Dental Journey
Here is a mother-son dental journey conversation.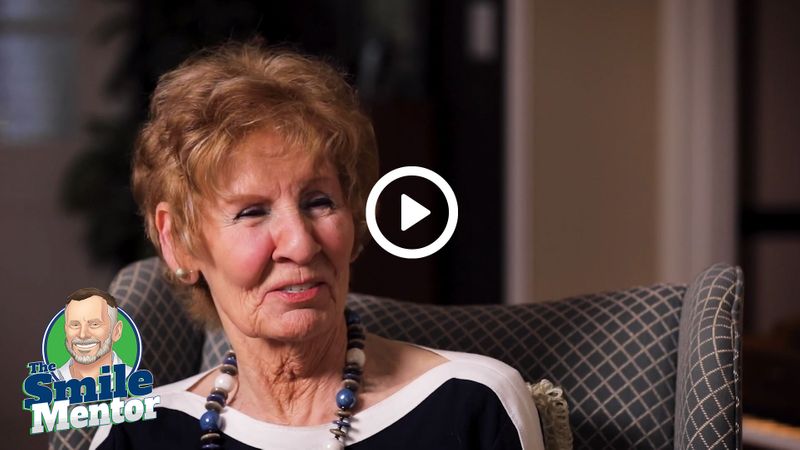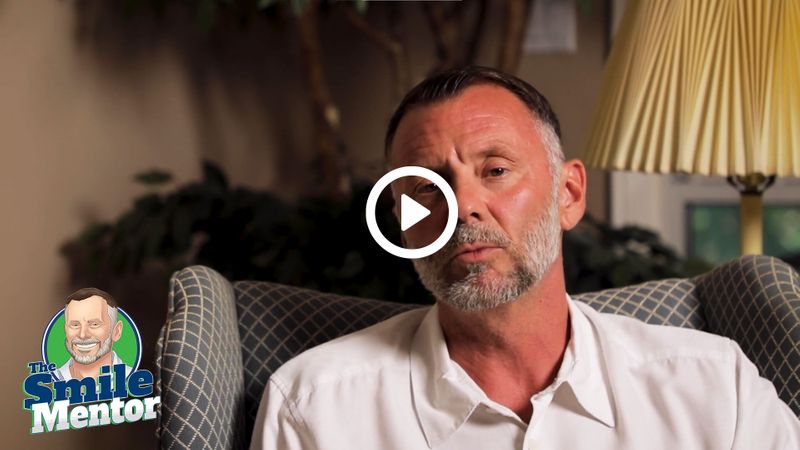 What's Ahead for TSM
Listen to your Smile Mentor on what lies ahead The Smile Mentor. It is really exciting.
Any Dentist Can Place Dental Implants
We may have seen a dentist but not a specialist on placing implants. There is a whole lot of big difference there.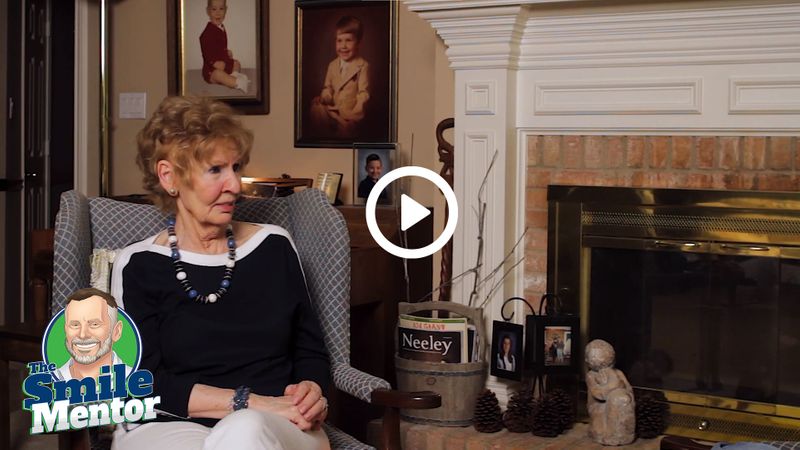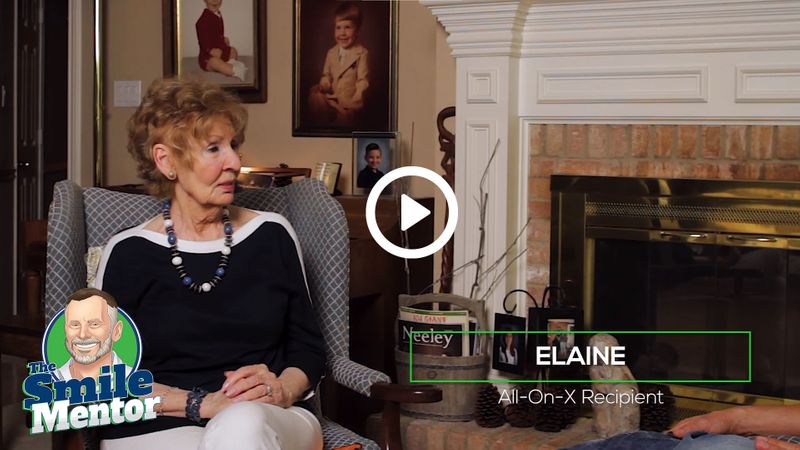 Full Interview
This is the full interview with Elaine, and I hope you will find this helpful when it comes to dental works.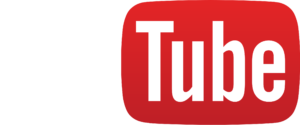 Subscribe to our channel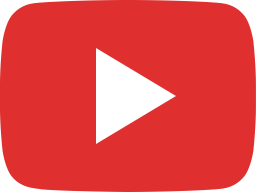 "All On 4 to 6" Patients | Why Elaine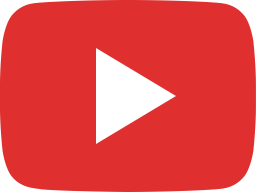 "All On 4 to 6" Patients | Elaine | Dental History That Lead to Dentures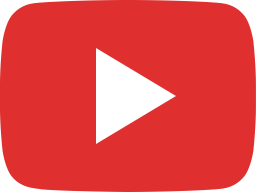 "All On 4 to 6" Patients | Elaine | Life With Dentures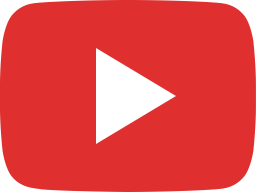 "All On 4 to 6" Patients | Elaine | Finding a Solution Even With Bone Loss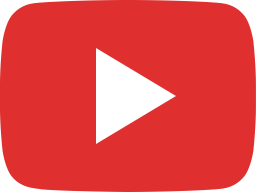 "All On 4 to 6" Patients | Elaine | I Wish This Was Possible Before All the Bone Loss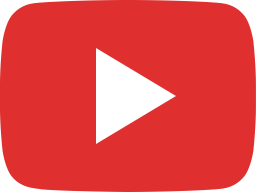 "All-On-4 to 6" Patients | Elaine | Red Flags During Shopping Process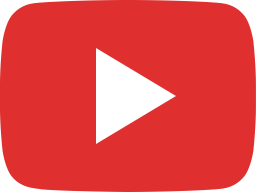 "All On 4 to 6" Patients | Elaine | Please Consider Dental Implants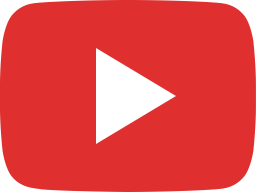 "All-On-4 to 6" Patients | Elaine | Don't Be Pushed Into a Treatment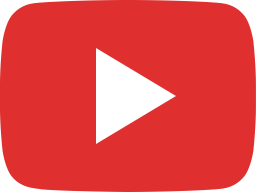 "All On 4 to 6" Patients | Elaine | You Are Not Alone

STRENGTH IN NUMBERS
Community is so important, and this is no exception. We want to hear from you, and we want you to engage your questions in hopes and fears when it comes to this level of life change. This is non-sponsored, non-advertised, and real people sharing hearts minds and hopes. Join us