OTHERS LIKE US
"BYRON"
Byron has become a friend, like so many of the other patients that we have interviewed over the years, but Byron is a little different because this video, is the first time we actually met in person. Byron is a healthy, middle-age male, that got tired of all the pain and cost of dental work. He got real lucky with his first choice and went to see Dr. Salama and Dr. Tadros. When we were out in Atlanta, we filmed Byron before we filmed the two doctors. Byron was REAL hesitant, doing this interview initially for two reasons. First of all, he didn't want it to be an ad, and secondly, he was nervous as to how it would turn out. I think you will all agree, not only does he bring a new perspective to The Smile Mentor, but we think he did an amazing job.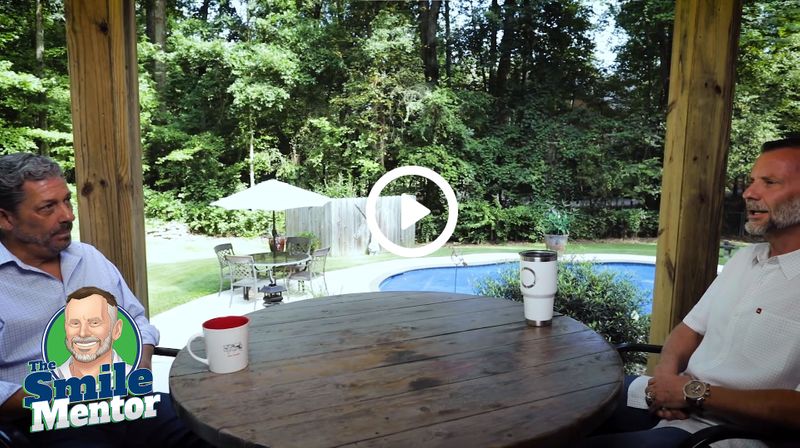 What Led Up to This Procedure
Byron's gene with teeth and always struggling with his dental health, led him into the process of his dental work.
Lack of a Confident Smile
Your life as a whole was affected with lack of confidence to smile because of bad teeth.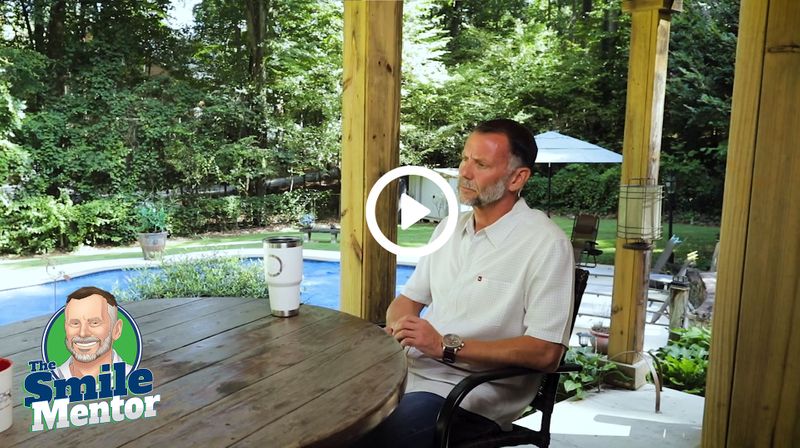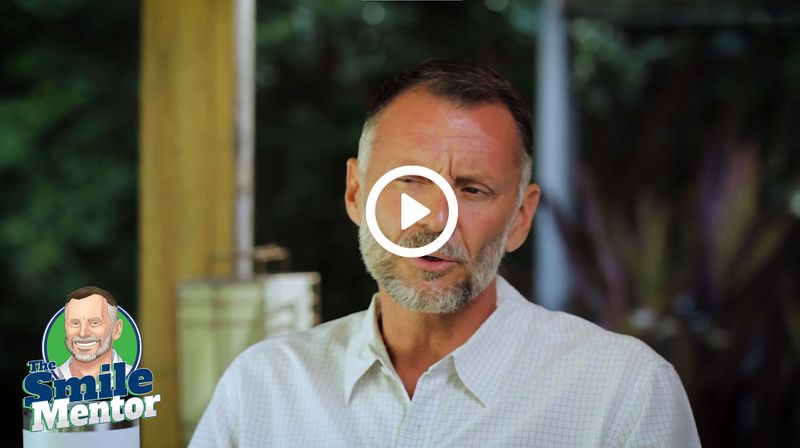 You Can't Imagine the Life Change
A talkative person like Byron was shut down by bad teeth, but after the dental work he chose, nobody can shut him down. It is more than the comfort of eating and biting but it gives him more, a life change.
Complete Procedure Done In House
Convenience of not going into different towns going for different appointments for dental works. Yeah, complete procedure done in house.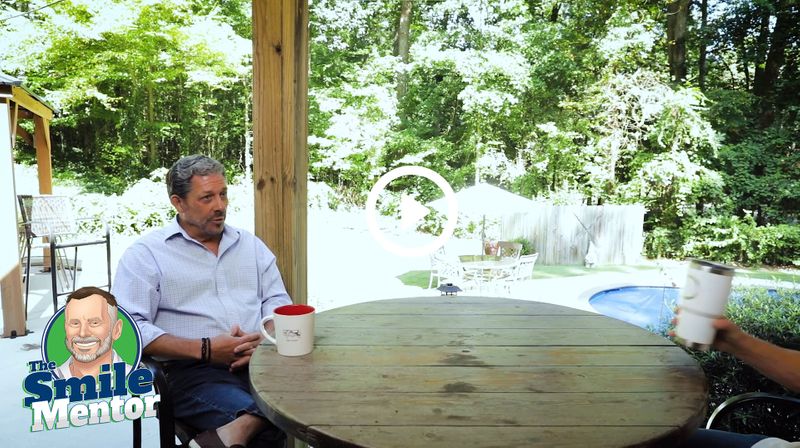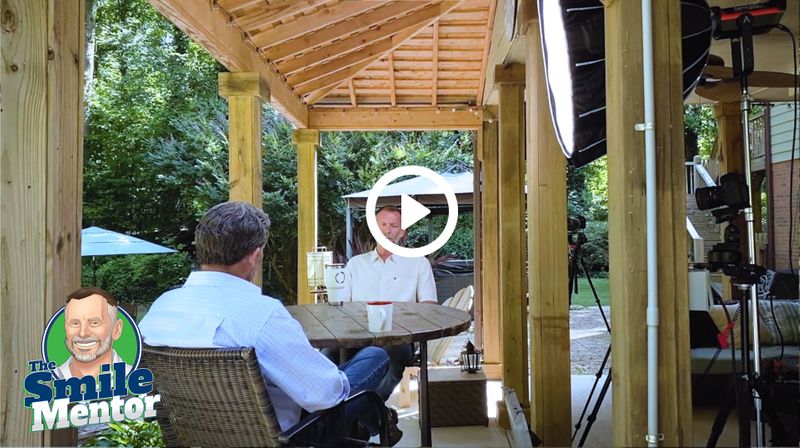 Comfort Level with the Practice
Byron found himself comfortable with whom he first went for consultation up to his dental work. He found a dental practice that treats patients with dignity.
Recommendations for Future Patients
Here's Byron's thoughts on things to ask and things to avoid for future patients.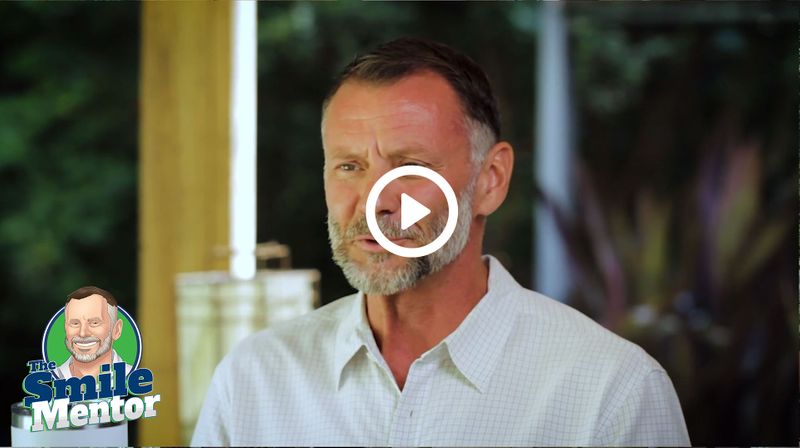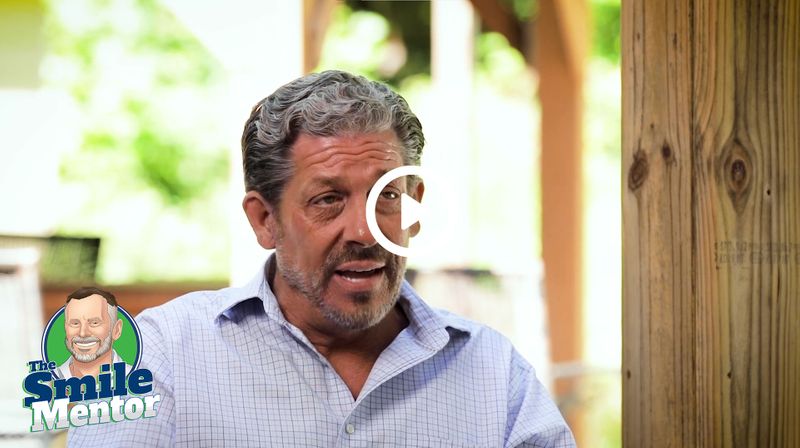 What Restorative Material Did You Choose
Hear Byron on how he chooses and consider the material to be used in his finals.
Don't Be Intimidated By a Dentist
"You know, don't be intimidated by a dentist, this is your mouth. This is you're going to live with this the rest of your life. You need to make sure you're getting that question answered and you're comfortable, with if you're not walk, you know even if you've been consulted with the dental practice two or three times don't feel like you're wasting anybody's time. If you're not getting the right answers, unfortunately, start over but go somewhere where you're comfortable and I think you're getting the right answers." -Byron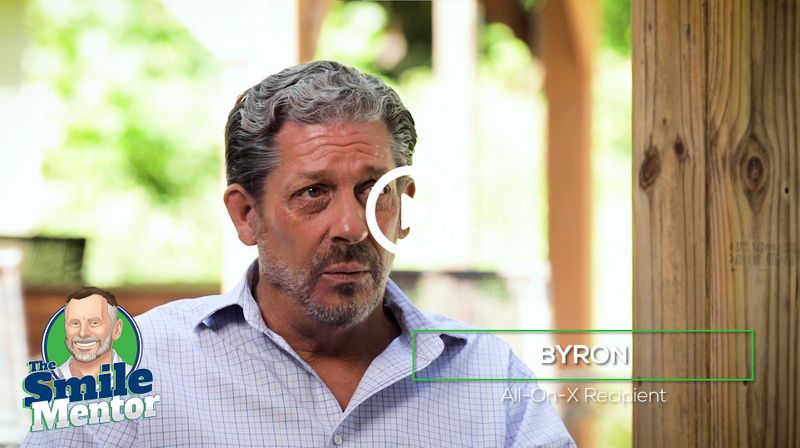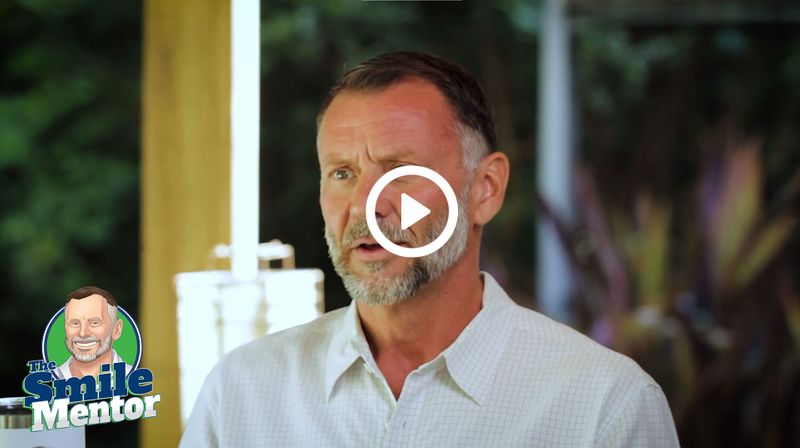 Post-Surgery Pain
IV Sedation puts you out pretty quick with no post pain after waking up. After 2-3 days, he felt manageable discomfort but not pain like a toothache.
What Was Your Wife's Response
Byron's wife's response was thinking about her teeth. She's very supportive of Byron.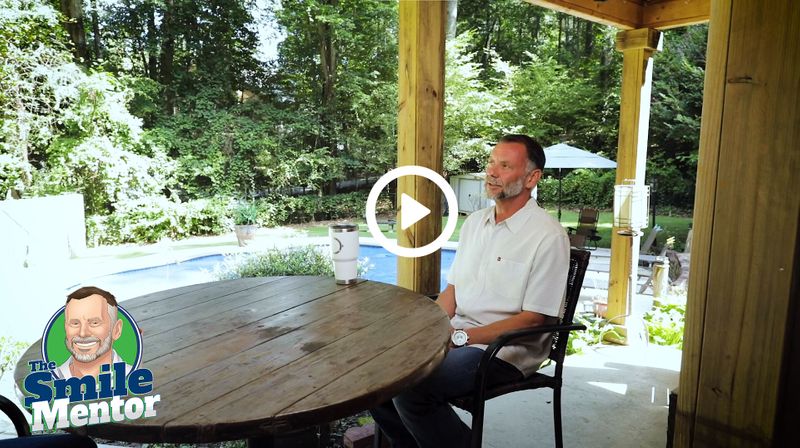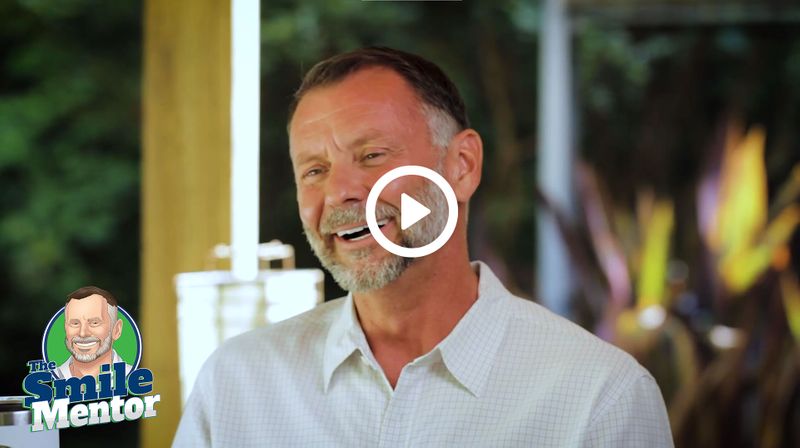 Eating With Your Finals
Byron was asked if there's anything that he likes to eat but can't? Byon's response was "No there's really, there's really nothing that holds me back from eating."
Daily Maintenance to Protect Your Investment
Day-to-day maintenance. Brushing your teeth every meal if you can, but water floss and water pick is really a huge help. Protect your investment.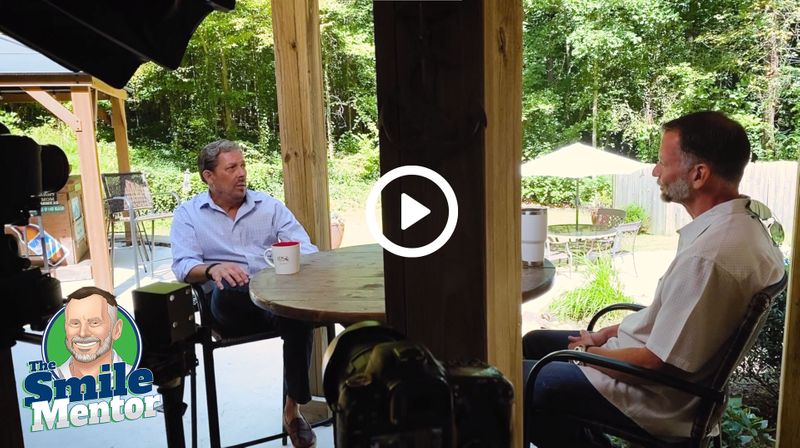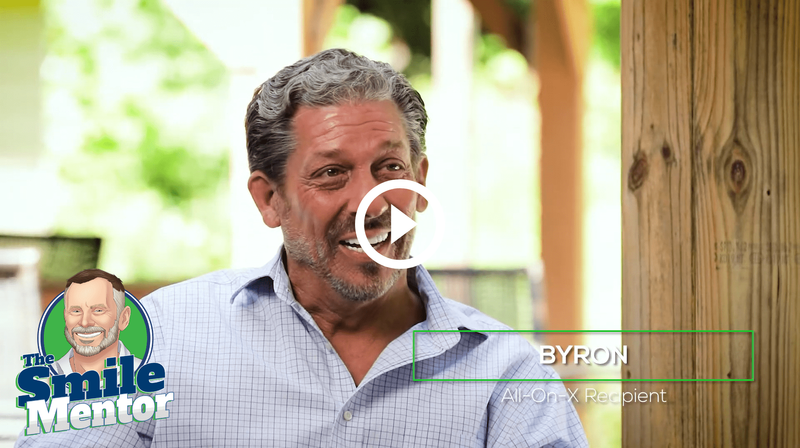 Getting Used to the WaterPik
Listen to their conversation on how to get used to Waterpik. It doesn't take long before you get the hang of it as you do with your toothbrush. It's just that it becomes natural and intuitive and you become more efficient and effective with it.
Pleased With Who I Chose
Byron is so blessed with the team he met who did all the procedures on his dentals.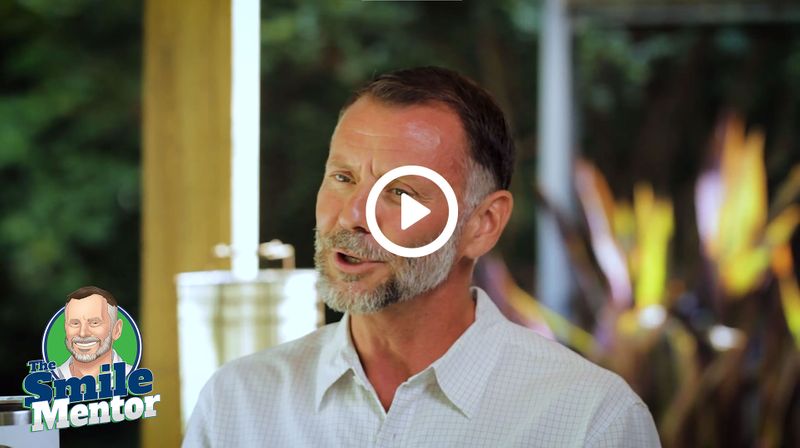 TSM Would Have Helped Him Through This Process
"I like what you're doing you know the the concept here of giving people honest opinions of people who have had this procedure done to hopefully get them over that line and change their life you know it would have certainly have helped me you know to see some of the real people talking about it and not promoting a dentist." -Byron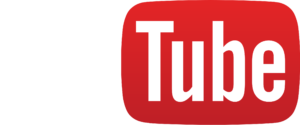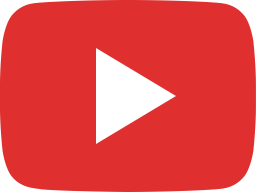 "All-On-4 to 6" Patients | Byron | Why Byron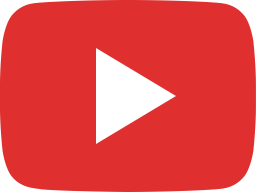 "All-On-4 to 6" Patients | Byron | What Led Up to This Procedure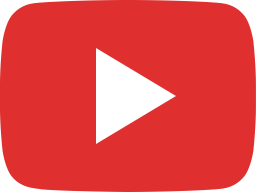 "All-On-4 to 6" Patients | Byron | Lack of a Confident Smile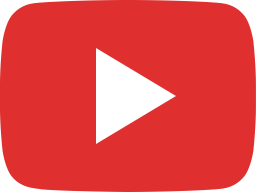 "All-On-4 to 6" Patients | Byron | You Can't Imagine the Life Change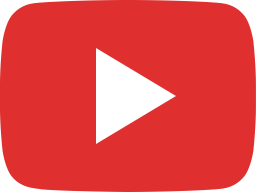 "All-On-4 to 6" Patients | Byron | Complete Procedure Done In House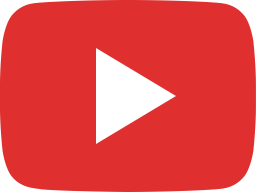 "All-On-4 to 6" Patients | Byron | Recommendations for Future Patients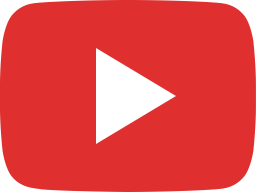 "All-On-4 to 6" Patients | Byron | Comfort Level with the Dental Practice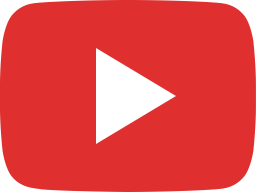 "All-On-4 to 6" Patients | Byron | What Restorative Material Did You Choose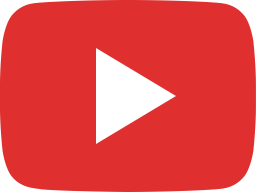 "All-On-4 to 6" Patients | Byron | DON'T Be Intimidated By a Dentist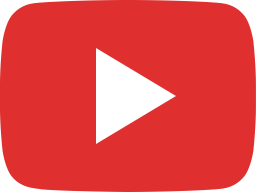 "All-On-4 to 6" Patients | Byron | Post-Surgery Pain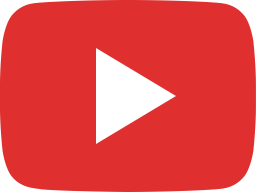 "All-On-4 to 6" Patients | Byron | What Was Your Wife's Response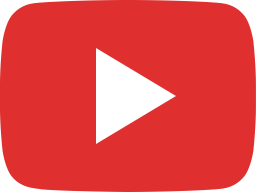 "All-On-4 to 6" Patients | Byron | Daily Maintenance to Protect Your Investment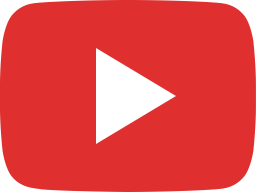 "All-On-4 to 6" Patients | Byron | Eating With Your Final "All On 4 to 6" Restoration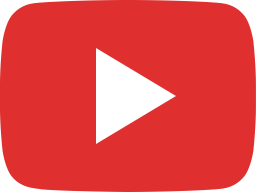 "All-On-4 to 6" Patients | Byron | Getting Used to the WaterPik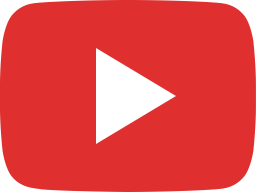 "All-On-4 to 6" Patients | Byron | Pleased With Who I Chose

STRENGTH IN NUMBERS
Community is so important, and this is no exception. We want to hear from you, and we want you to engage your questions in hopes and fears when it comes to this level of life change. This is non-sponsored, non-advertised, and real people sharing hearts minds and hopes. Join us